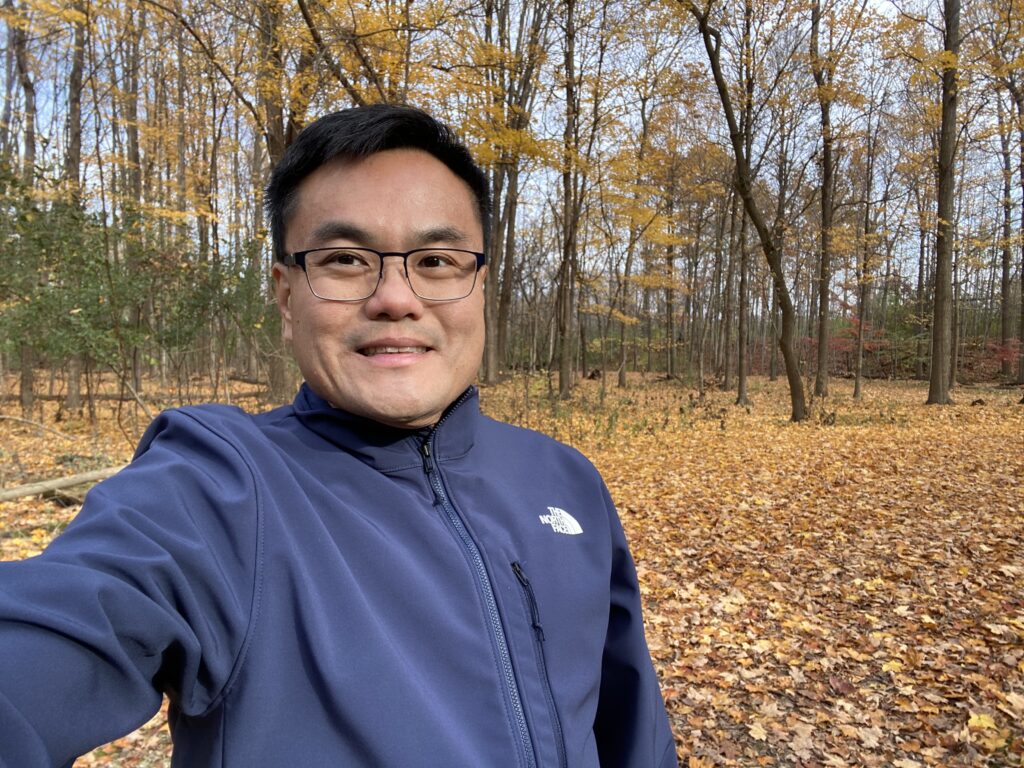 Chinpei is currently a Principal Technical Program Manager at Motional. Motional, a pioneer in autonomous mobility, is making driverless vehicles a safe, reliable, and accessible reality.
Chinpei's technical background is in robotics and automation. He applied his expertise in automotive, warehouse and mining industries through new product development, process improvement and project management. Commercial products he worked on including hydraulic blast-hole mining drills automation, unstructured robotic picking-and-placing in automotive manufacturing and parcel sortation, self-driving passenger vehicles and long-haul trucks, and warehouse inventory & fulfillment automation.
Chinpei's doctoral work at University at Buffalo was in the mechanical design, motion planning and control considering interaction of multiple cooperative ground and aerial robots. He extended his work in teleoperation and collision avoidance during his post-doctoral work at University of Texas at Dallas. Chinpei also worked as a summer researcher at the Air Force Research Lab, modeling and experimentally validated the flexible micro-aerial-vehicle wing spar structure.
At Caterpillar, Chinpei programmed various advanced automation functions on blast-hole rotary drills to progressively abstract the human-machine interactions. The goal is reduce operator fatigue by allowing machines to perform the lower level machine functions, while the operator focus on high level mine planning and/or exceptional handling. Towards the end of career at Caterpillar, Chinpei expanded his responsibility in the system level (multi-body, hydraulics and pneumatic systems) performance and control analysis of all the surface rock drills (rotary and track drills) products Caterpillar offers.
At Magna International, Chinpei created the advanced robotic software and integration roadmap to significantly advance Magna's next generation smart manufacturing technology through utilization of machine vision and tactile perception, adaptive grasping and robotic motion planning. His work including the launch of an A-pillar robotic pick-and-place operation in a stamping plant, the creation of a software configurable universal gripper for powertrain applications, and R&D projects that improve the adaptability and flexibility for Magna's robotic manufacturing applications.
At Kindred AI, a subsidiary of Ocado Technology, Chinpei led a team of hardware and software engineers to launched a pilot pick-and-place parcel sorting cell into one of the major air-hubs in the world. Chinpei also managed a project that deployed two dozen robotic cells to Gap Longview, Texas greenfield warehouse.
Chinpei had short tenure with TuSimple, managing vehicle embedded system team for class 8 long-haul truck self-driving. He managed the closed course test of minimal risk condition maneuver executed from embedded controller. He also had a short tenure with Fanatics, led a team of development and operation engineers to launch hundreds of automatic guided vehicles (AGV's) to a brownfield Fanatics warehouse in Aberdeen, Maryland.
In 2014, Chinpei was the president of the active Chinese Institute of Engineers/USA – Dallas/Forth Worth Chapter. His team raise more than $80,000 in sponsorship and donations, and ran more than 15 high quality youth, young professional and professional programs benefiting more than 5000 individuals in the DFW metroplex. He is a currently a life member and on the advisory board of the organization.
Chinpei is a project management professional with certifications in PMP, CSPO and CSM. He is also working towards is MBA at University of Illinois – Urbana-Champaign. He published more than 30 conference, journal, book articles and patents, and continued to be a paper reviewer and associate editor of international robotic conferences.
Chinpei loves to travel and taking a lot of scenic photos. He is also a technology enthusiastic.