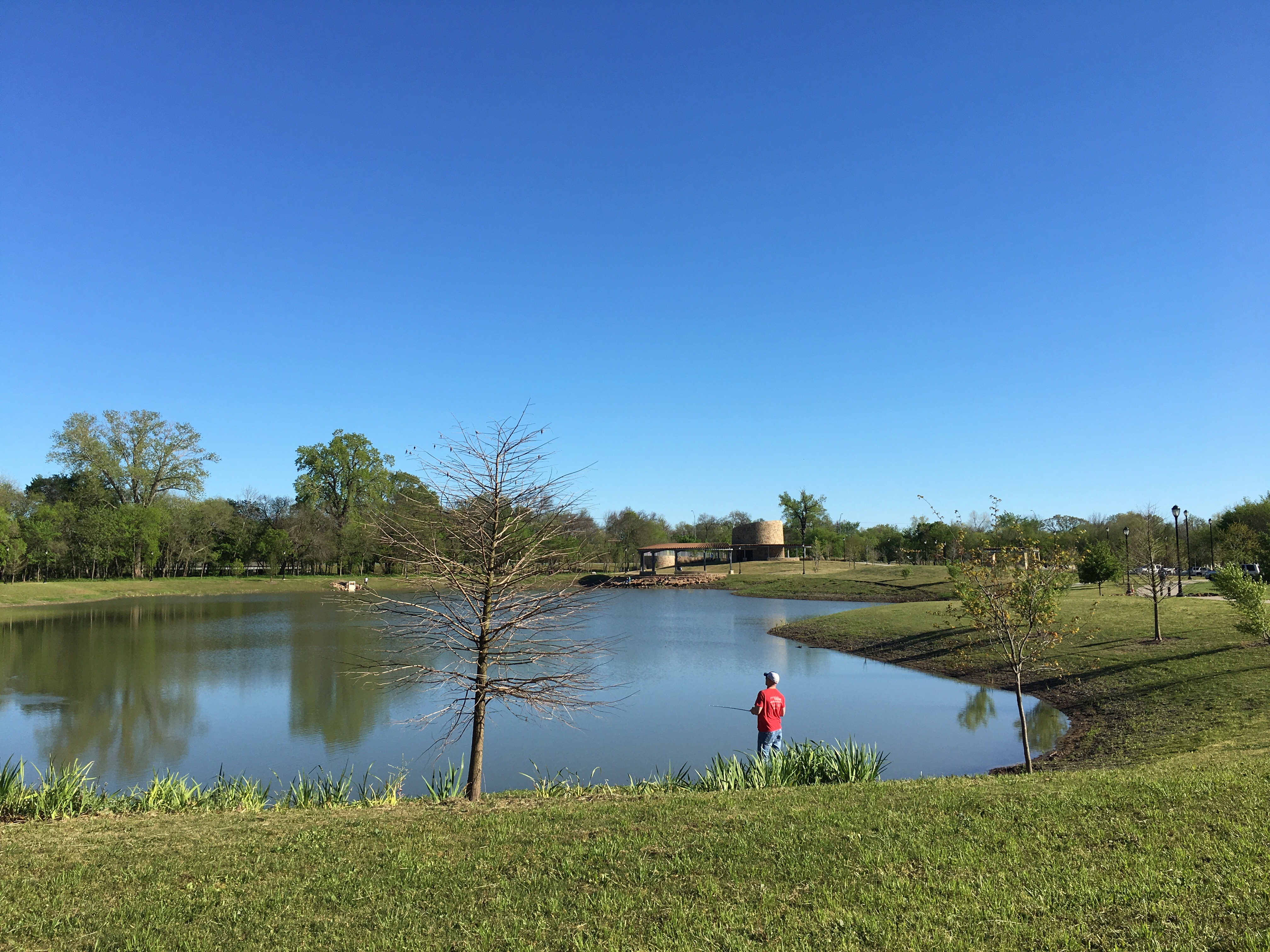 The Bonnie Wenk park in McKinney is a great little park for an afternoon stroll. The park is not far from our home, which is a great quick getaway location for the weekend. The central area had been under construction for quite a while, and now it is complete. Several people were fishing at the little pond near the central area. Well, I'm not sure if it is a pond or it did connect to any water source. It does look like there are quite many McKinney residents who like to fish!
The only downside to the park is that the trail is not a complete loop. It has several branches of trails that led to a few of the communities. So, if the car is parked at the parking lot, the round trip would have to be the same route. Overall, the trails have been pretty new and well maintained.
Of course there are still multiple great parks available in McKinney for a weekend stroll. It is definitely a great little city to explore, and getting step counts increase in the Fitbit!
More information can be found at http://www.mckinneytexas.org/index.aspx?NID=1148